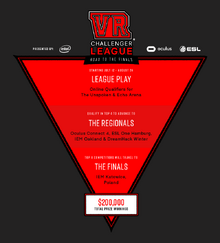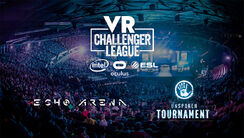 Past Tournaments
[
]
The Unspoken Tournament at the Oculus Booth at PAX East March 10th, 2017

Winner: Thavex
Runner-up: Dac

The Unspoken Tournament 2 @ Dreamhack '17 April 29, 2017
The Unspoken Tournament 3 @ Dreamhack '17 April 30, 2017

Winner: Ounce
Runner-up: Grimsun

ESL Microsoft Unspoken VR Tournament Local Round May 13th, 2017 - 80 winners nationwide, each received $100 in Oculus Store Credit and moved on to the Regional Round.
ESL Microsoft Unspoken VR Tournament Regional Round May 20th, 2017 - 8 winners which moved onto the finals in NY. Winners and Runner-ups received cash prizes.

EAST A Champion: Erik Servili (ServError) Huntington, NY
EAST B Champion: Corey Vecchiarino (Thavex) Providence, RI
EAST C Champion: John Rivera (Temaias aka Ariverajo_2857) Meriden, CT
EAST D Champion: Ryan Shaw (Charizard) Philadelphia, PA
CENTRAL A Champion: Ashton Ames (Vidman321) Salt Lake City, UT
CENTRAL B Champion:Matthew Smith (S_Lugia) Houston, TX
WEST A Champion: Jesse Rogers (CloudExSolider) Tempe, AZ

The Unspoken VR Tournament National Finals in New York City! June 3rd, 2017

Champion: Charizard
Runner up: Vidman
3rd Place Prize: ServError
4th Place Prize: Nerdburglar (aka NeuralSurfer)
Past Events
[
]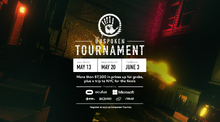 The Unspoken has been demo'd at ESL One New York November 15th, 2016, and IEM Oakland November 19th and 20th 2016, and on the Teens and College kids React Channel on youtube Dec 23, 2016
The Unspoken community King of the hill feature match! Happened Friday July 7th, 2017 at 9 pm eastern and was ordered by gamerank and streamed on Charizards twitch https://www.twitch.tv/numberonecharizard
ESL VR Challenge League Brackets began on July 12, 2017 and had Unspoken tournaments every Wednesday for NA and Thursday for EU and shortly after culminated at the world's biggest eSports event—Intel Extreme Masters Poland! with stops along the way at IEM Oakland, ESL One Hamburg, and Dreamhack Houston.
Mixed Reality
[
]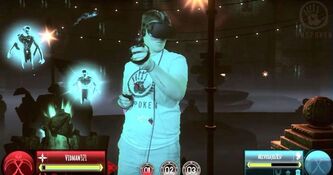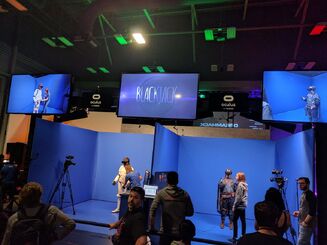 For E-sports viewing The Unspoken can be played in front of a blue or green-screen overlaying the players into the game. This has been seen on the React channel on youtube. ESL One Novermber 2016, Dreamhack Austin, Unspoken VR Finals in New York.
Pictures
[
]
PAX East March 10th, 2017
Dreamhack '17 April 30, 2017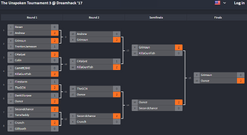 Unspoken VR Tournament Local Round May 13th, 2017